Join the Team
New Members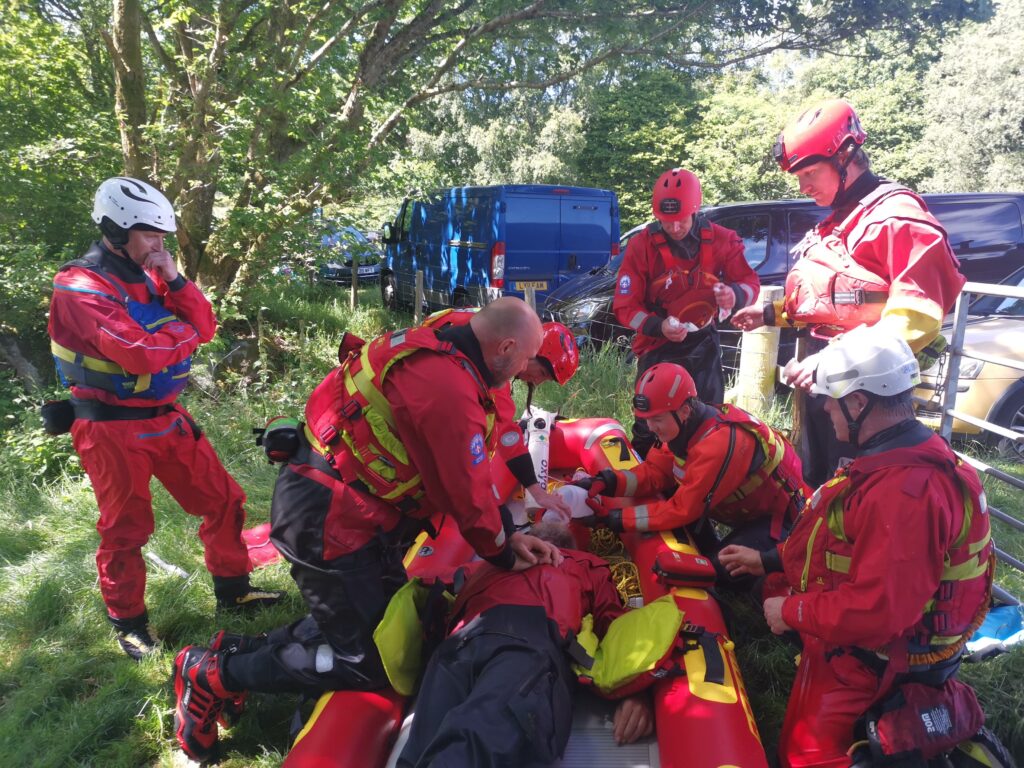 The team is very busy, so we are always on the lookout for new members. If you meet the below prerequisites and have time to commit to attending training and callouts, then please consider completing an application form.
Prerequisites for Trainee Membership
OVMRO provides training in specific search and rescue skills. It does NOT provide training in climbing or mountaineering. To be accepted as a Trainee Member, it is essential that the applicant is an active, all-seasons mountaineer with at least three years' experience of roped mountaineering. A good level of local area knowledge is essential and Applicants need to live within 1 hour of Oggie Base by car. The Applicant must be familiar with sound rope-work and capable of leading a 'Diff' grade traditional climb in boots with a laden rucksack, as well as scrambling un-roped in grade 1 terrain in all conditions. In addition, the Applicant must be capable of climbing Grade I snow gullies, be proficient in simple winter belay methods, and be a competent navigator using map and compass in all conditions. Training and operations can be physically demanding, so a good level of physical fitness and stamina is required.
The Path to Full Team Membership
Every trainee is expected to complete the steps outlined below to become a full team member. This process takes between 12-18 months to complete.
Complete and submit an application form
Attend interview at base
Initial Hill Day
Training events and expected attendance levels
Final Hill DayInitial application to join the Team
Initial application to join the Team
Applicants should download the application form for trainee membership. If you feel that you fulfil the prerequisites detailed above, then complete the form and return it to the Training Officer and the Secretary.
Interview
Those who submit a suitable application form and meet the prerequisites will be invited to Oggie Base for an interview with the Training Officer and another team member to get to know more about the team and trainee requirements, and for the team to gather a bit more information about the candidate.
Initial Hill Day
The Committee will review applications and interview feedback, and where a candidate is deemed suitable, the Training Officer will contact you about arrangements for the Initial Hill Day. This is a day of activities with a couple of members of the team. It is designed for us to get to know each other, for you to find out more about the Team, demonstrate your mountaineering skills and for both to decide whether joining the Team is the way ahead.
Training events and expected attendance levels
Upon successful completion of the Initial Hill Day, you will be allocated a mentor to guide you through your traineeship. During the year, there are many training events on the Team calendar. These include:
Technical Rope Rescue
First Aid Training
Swift Water Rescue
Scottish Winter Training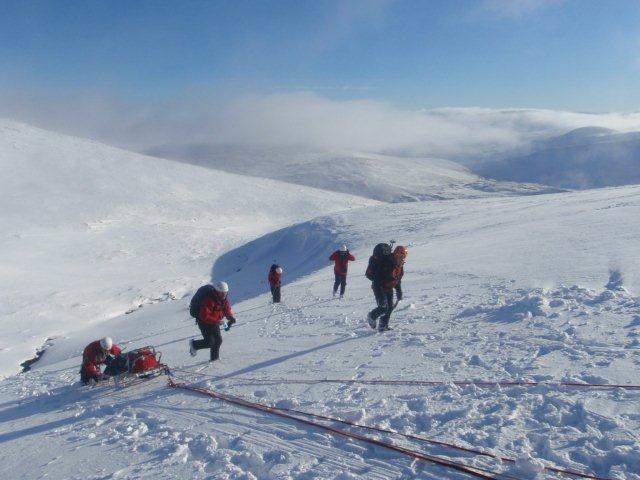 It is strongly recommended that as a trainee, your attendance is high to quickly become familiar with the general operations of the Team, and certain skills are required to be learned and demonstrated as part of the traineeship. A trainee team member is expected to attend 20% of the team's callouts within their traineeship. Regular reviews will take place with mentors and the Training Officer to assess your progress and attendance at training and callouts, with clear goals to be achieved.
Final Hill Day
Upon completion of the traineeship requirements, you will be invited to participate in a Final Hill Day. This test is intended to verify that you have the core mountain search and rescue skills required for full team membership.