Tributes
Dr Iuean Jones MBE
It is with sadness we announce the death of Dr Iuean Jones, an active member of OVMRO from 1966 to 1984. With his skills as the A&E doctor at the then Bangor C&A hospital, he gave advanced casualty care on the mountain. It is said he once used the shaft of his Bic Biro to vent a pneumothorax. He started the first First Aid for Mountain Rescue certificate, which was recognised by St. Johns Ambulance, taught to all RAF mountain rescue teams in the UK and many civilian rescue teams too. The course was famous for starting with 90 minutes of gory slides and ended with a multiple choice exam with ambiguous questions where some answers were just righter than Right!
Iuean's funeral will be held at 11.00 on 9th. May at Bangor Crematorium.
---
Ron James MBE
Ron James died peacefully at home with his wife and family on 1st March 2023. He had suffered a severe stroke a few years ago, which denied him the outdoor pursuits which he had enjoyed all of his life.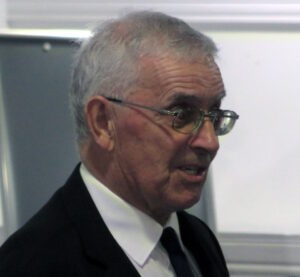 He was a teacher by profession working in the Midlands but teamed up with a fellow climber, Trefor Jones, to open a mountaineering school in Snowdonia. Prior to that, he and Trefor were climbing on the East Face of Tryfan in the early 1950s when they answered the plaintive cries for help from a stricken solo climber. They gave First Aid to the minor injuries and lowered the man to the Heather Terrace and from the mountain. The man was one Christian Bonnington, who became a successful and renowned mountaineer.
Ron and Trefor had the opportunity of realising their dream when the famous climbers' guest house at Ogwen Cottage came up for sale in 1959. Their dreams were nearly dashed when they found that they were bidding against a large national brewery that planned to open a Pub. Fortunately, a wealthy local land agent, Tony Mason Hornby, heard of Ron's plans and agreed to come in as the third partner and successfully outbid the brewery.
Famously, as Mrs Williams handed the keys to the new owner of Ogwen Cottage, she explained the responsibilities of being a Mountain Rescue Post. "Your fire a red flare with this pistol and everyone comes from the hills to the car park. They are your team. And the man with the cleanest boots, you appoint as your Team Leader (irrespective of any experience, training or skills!).
The Ogwen Cottage Mountaineering School became the base for the first civilian Mountain Rescue Team in North Wales, Ogwen Cottage MRT. The school provided training for school children, students, families and even members of the Special Forces.
Ron, a keen rock climber, had a number of first ascents (40+) under his belt. He also visited the Alps almost every year for 40 years; the Dolomites were his favourite area.
The Ogwen Cottage Mountain Rescue Team earned notoriety with, on occasion, Tony Mason Hornby's Rolls Royce being used to transport the stretcher. And Ron's technique for extracting rock climbers who had their leg stuck in a crevice. He would climb up to them and ask them if they had eaten their sandwiches: if not, he used the buttered face to lubricate the stricken knee. He then attached a rope to the climber and climbed a few feet above him before placing a solid running belay. He then jumped off, and the taught rope would pluck the casualty from the crevice. He rescued a young couple from Soapgut, on the Milestone Buttress on Tryfan. One of them had suffered a very serious foot injury following a rockfall. Ron successfully led a successful rescue. He was later invited to their wedding. Ron expanded the basic rescue equipment by importing equipment made in and used in Austria. These included the Mariner stretcher, the Tragsitz rescue harness and the reels of steel cable and a winch for use on the big cliffs of Craig yr Isfa, Black Ladders, Lliwedd, Clogwyn dur Arddu and Gogarth.
Despite best efforts and a lot of hard and dedicated work by Ron and his staff, Ogwen Cottage Mountaineering School foundered when their major customer, Birmingham Education Authority, withdrew. Upon hearing that the school was closing, the BEA purchased the school, lock, stock and staff in 1964. That Summer, the staff were able to enjoy school summer holidays and went to the Alps, leaving a young man to act as caretaker and collect monies for the use of the car park. A keen rock climber, this young man was able to go climbing once his duties were complete. And one day he fell from Clogwyn Du in Cwm Cnefion. He was seriously injured, and the Ogwen Cottage MRT were all in the Alps. He was rescued in the old-fashioned way by the man with the shiniest boots. Upon the return to the school, the staff realised that a Mountain Rescue Team has to provide a 24/7 service; hence Ogwen Valley Mountain Rescue Organisation was inaugurated in March 1965.
Ron continued leading with innovation and asked the RAF if their Air Sea Rescue helicopters, with a winch, would be able to winch people from the mountains. That was the start of a long relationship between 22 Squadron and MRT's, which lasted till July 2015. Ron told of one rescue when he was called from a "suit and tie meeting" to be flown up onto Craig yr Isfa to stricken climbers. He was able to assist with a successful rescue and the helicopter flew the casualties to Bangor's C&A Hospital, leaving Ron with a pile of kit in his suit and tie in the remote and desolate Cwm Eigiau.
In 1969 Ron left Ogwen Cottage in 1969 to become the Principal Lecturer of Outdoor Education at I M Marsh College near Liverpool, where he stayed until retiring in 1985.
He retired to his much loved North Wales where he continued to climb both here and in Europe. He joined the Ramblers Association, led walks and instructed in navigation. He enjoyed cycling with his wife and thoroughly enjoyed his golf, playing at the nearby Maesdu Golf Club, Llandudno.
During his lifetime, Ron wrote a number of guide books to climbs in North Wales and the Dolomites.
His contribution was recognised in the Queen's Birthday Honours list in 2009 for his services to British Mountaineering with a "Member of Order of the British Empire" medal.
---
Neil Adam OVMRO
1942-2020
Within any organisation, team or club we get to know our fellows but often only that part of them that we have in common. Neil was a man with coats of many colours, not just the red of Mountain Rescue.
Neil was born in Ruthin, Denbighshire in 1942, the youngest of five siblings and 8 years younger than the fourth. When Neil was about ten years old, he was introduced to Snowdonia by his elder brothers. He was soon scrambling on the crags and cliffs of the Ogwen and Llanberis valleys. His brothers had also introduced Neil to the Boy Scouts and he remained a member until he was 24 years old.
It was at Easter 1963 when Neil was sitting on the A5 roadside wall near Ogwen Falls, enjoying a cup of tea from the brew shack when Ron James of Ogwen Cottage Mountain Rescue Team came looking for climbers to assist with a rescue on the West Face of Tryfan. A person had broken their thigh. And that was the start of a lifetime membership of Mountain Rescue.
Neil was part of a group of regular weekend climbers, who would stay in a barn at Bodesi Farm, just East of Bryn Poeth. Ron James was often needing extra hands to assist with rescues and he would frequently call upon those staying at the Bodesi Barn. When the Ogwen Cottage MRT changed to OVMRO, Neil was very much part of the transformation.
In 1966, Neil left Denbighshire County Council to study at Bangor Normal College. He attended the Dr Ieuan Jones evening lectures on Mountaineering First Aid; his new passion for Casualty Care never left him. He passed his Basic and Advanced exams. Being lighter than his two OVMRO contemporaries, he was usually selected to be lowered to the casualty with the stretcher. He was appointed as a Team Leader in 1969, a post he held until 1997. When he stepped down from this role, he was awarded Honorary membership of OVMRO.
It was through OVMRO that Neil met Maggie. They became engaged at Christmas 1969 in Borrowdale, where Neil was instructing hill walking and rock climbing. They were married in July 1970 and honeymooned on the romantic Isle of Skye—camped amongst fellow Ogwen MR members, but not by choice!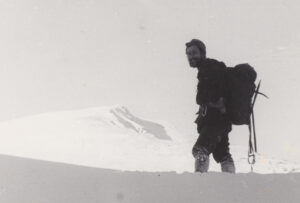 Both being teachers, they enjoyed long Summer holidays so were able to visit the Alps and Himalaya where Neil was able to complete a first ascent in Ladakh.
Although they both taught in Merseyside schools, they had a weekend house in Braichmelyn, Bethesda. They trained and worked with SARDA, then got into Search Management. Meanwhile, Neil was assisting the running of OVMRO by assisting the Secretary and Maggie in her role as treasurer.
Neil joined St John Ambulance as a Transport Attendant in 1989. This led him to becoming a trainer for St. John. He went to instruct in Zambia and to act as a first aider in Berlin. For his dedication and hard work, Neil was invested into the Order of St. John at a service in Bangor Cathedral in 2014.
When both Maggie and Neil retired from teaching, they bought a smallholding in Mynydd Llandegai. Here they have bred rare breed sheep and Tamworth pigs. Once again, Neil went that bit further and found himself touring the UK as a judge for Rare Breed shows.
In his latter years with OVMRO, Neil would assist with rescues as a driver, delivering troops to the hills and collecting them after long rescues. He was also despatched as a "spotter" helping to identify where the lone flashing torch was sited on the rock face. He was always there, willing to assist.
Neil Adam, OVMRO for 55 years, Team Leader for 28 years, served as Secretary, Equipment Officer and Editor. Neil Adam, Honorary Member.
Neil Adam: OVMRO through and through.
Chris Lloyd
20 November 2020
---
Dr. A.S.G.Jones MBE aka Tony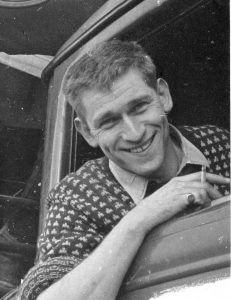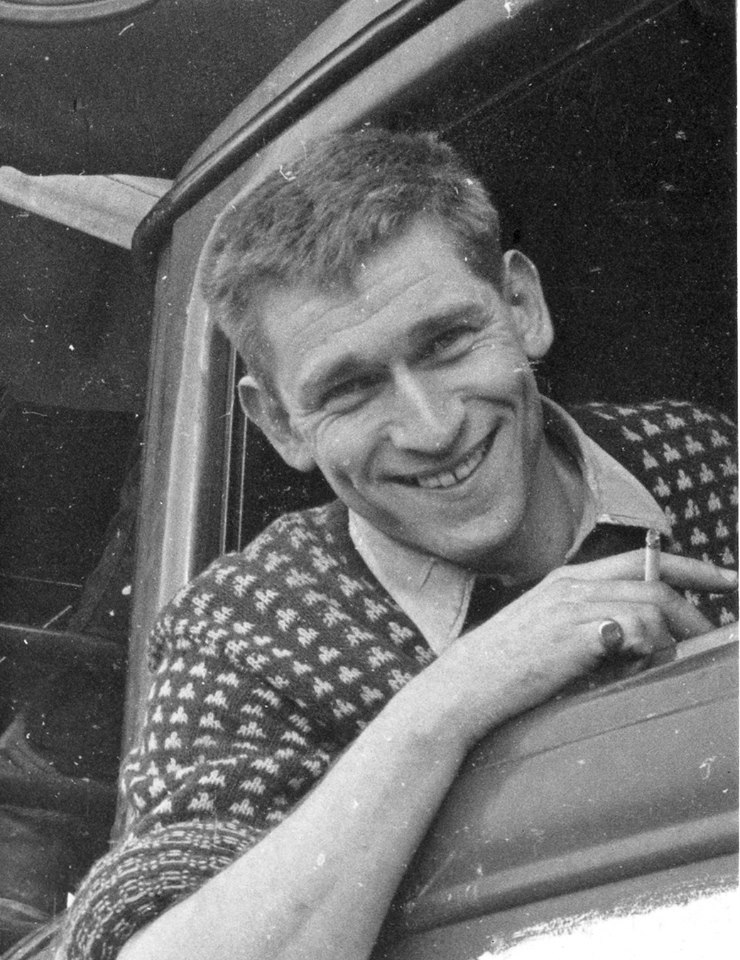 Ogwen Valley Mountain Rescue Organisation is sad to announce the death of Tony Jones, who died on 6 May 2016 aged 77 years.
Tony has been a major influence on Mountain Rescue in the UK and around the world since the mid 1960s.
He was born in India, the son of an officer of the British Indian Army. As a young boy, he moved back to his mother's home country of South Africa. Having suffered from polio at an early age, which left him with a weak leg, his first choice of sport was diving. However, growing up in the shadow of Table Mountain, as a student he took an interest in the mountains and became a member of the Mountaineering Club of South Africa. Having graduated in Marine Geology, he moved to the UK in 1963 to further his studies at Aberystwyth University. He joined the university mountaineering club which had regular meets in Snowdonia and the Ogwen valley. In 1965 when Ogwen Valley Mountain Rescue Organisation was inaugurated, it depended upon known and trusted groups of mountaineers to staff the rescue team, especially at the weekends. Aberystwyth University became one of those groups and that was Tony's introduction to Mountain Rescue. Having gained his MSc, he moved to lecture in Marine Geology at University College of Wales, Bangor. In 1966, Tony became a Full member of OVMRO. Shortly afterwards he was appointed as one of the Team Leaders, an office he was to hold until 1998. In 1969 he was elected as Chairman of OVMRO, a position he was to hold for 21 years.
Being a single man and living in university halls, he could devote his free time and studies to Mountain Rescue. He became Chairman of North Wales Mountain Rescue Association, the regional body. Again, he held this post for many, many years. In addition, he became involved with the national body, the Mountain Rescue Committee/Council, later to become Mountain Rescue England & Wales (MREW). He held the post of Vice Chairman for several years.
Tony encouraged innovation. In his early days, his good friend, Dr Ieuan Jones, the Casualty doctor at the Accident and Emergency Department, Bangor, realised that with better First Aid treatment at the accident site, the better the outcome for the casualty. He devised a series of First Aid courses for Mountain Rescue. These were taught to RAF and civilian teams. Tony embraced this training and was soon teaching these courses to MRT members around the country. Later he was one of a small group that brought the American style of Search Management across to the UK. Soon he was organising and lecturing these courses. He took these around the world including places such as Hong Kong.
Through his contacts in the USA, he established close contact with the USAF PJ special forces medics stationed in South East of England. They came to Snowdonia to train. They were to train, climb and socialise with members of OVMRO. In fact, Tony became an Honorary member of the PJ's and was proud to receive their motif of a pair of green feet tattooed on his body.
In 1992, Tony's contribution to Mountain Rescue was recognised by being the star of the TV programme This is Your Life.
Shortly afterwards his work was recognised in the New Year's Honours List when he received an MBE.
When Tony resigned as a member of OVMRO in 1999, he was awarded Honorary Membership.
A book could be written about this unusual and remarkable man. Born in India, brought up in South Africa, he had the Welsh surname of Jones and wore a kilt of the Stewart tartan at formal events. Whilst he led with single-minded authority, he was a generous man, always willing to help fledgling members and to share his vast wealth of knowledge.
We shall all miss him, thank you Tony.
Chris Lloyd
OVMRO
---
Roger Jones MBE
It is with great sadness that we must announce that Roger Jones MBE passed away on the morning of Thursday 10 March 2016.
Roger was one of the founding members of OVMRO when it began operating out of Ogwen Cottage, and was a team member for 51 years. Having always lived in the Ogwen area, Roger became involved with mountain rescue through the Scout movement, when his father was Gwynedd Area County Commissioner. He joined the Scout outdoor activities centre at Yr Hafod in 1959 and was employed as a mechanical engineer at Bangor University.
During his time as a team member, Roger gained something of a reputation for being clearly spoken and was affectionately known as "Jones the Voice" following an incident where he was able to communicate with founding member Ron James that he needed to turn his radio on when all others voices had failed.
Roger was a team leader with OVMRO from 1966. At the end of his tenure as a team leader, in 2010, the team was delighted that Roger was awarded an MBE for services to mountain rescue. In his usual way, as a team player, Roger stated that the award was really for the Team rather than an individual.
Roger served on the Team Committee or as a co-opted officer for 50 years. He was elected as a Committee member in 1966 and served as Treasurer from 1972 to 1975. He was Chairman in 1990, and it was during this time that the first major renovation of Bryn Poeth occurred, his vision, along with others, transformed the Team into the semi-professional organisation it is today.
He was co-opted as the team's Transport Officer in 1995 and held this position until the time of his death. He was instrumental in the purchase of new vehicles for the team and ensuring they were always ready to transport members and casualties both locally and more recently on callouts to flooded areas such as York and Cumbria.
Roger had a great interest in international rescue too and attended the ICAR (International Commission for Alpine Rescue) conference on numerous occasions. He always extolled the benefits of networking at the conference, and continually encouraged other members to attend, he regarded the conference as a wonderful jolly and a hoot!
With such a wealth of experience, Roger always had lots of stories to tell. Everyone who met Roger will have enjoyed listening to his tales of the many rescues he took part in. Not only was he able to offer advice and words of wisdom, he was always encouraging new developments within the team, such as the Ogwen Stretcher, and he was always keen to encourage the younger generation.
Roger's family, his wife Jill, two daughters Claire and Heather, and his son Geraint always supported his rescue activities, Geraint became a full team member in 2007 after spending a lot of time at base with his dad.
It was only fitting that the "Joe Hero award" at the team's 50th Anniversary dinner in 2015 was presented to Jill in recognition of all the support that family members give to team members.
As Roger said during an interview for the team's 50th Anniversary book "If I hadn't enjoyed doing it, I'd have stopped doing it". A great many people over the past 51 years will have been grateful that Roger enjoyed mountaineering and mountain rescue activities. He will be greatly missed by everyone who knew him.
---
Ken Dwyer
Coming from a family with strong mountaineering links, he had lived in Capel Curig all of his life and was well known by many people in the area. He met Ann, his wife, while they were in their teens and they had been together ever since–childhood sweethearts who raised their two lads Gareth and Carwyn in the village. A true Capel family.
Ken was a stalwart of the team. Always there when needed, more often than not he would be the first one to base and he could be relied upon to make sure that everything was up and running before the rest of the team arrived. It was fitting that on his last night in hospital he had a glorious view of the Carneddau bathed in the setting sun. As if in a final tribute, an RAF Sea King helicopter took off from the hospital landing pad and flew past the window.
Ken was a kind and quiet person, always friendly, and always ready to help.
---
John Evans
John, a member of OVMRO for over 36 years, tragically died in the Llanberis pass on 28th April 2009 while descending after completing a climb with his partner Lin.
John was originally from Wrexham. Here he joined The Scouts and through this organisation he was introduced to the mountains. Whilst staying at Hafod, the Scout hut in the Ogwen Valley, he was introduced to mountain rescue. He became a full member of Ogwen Valley Mountain Rescue Organisation in May 1973. Through this organisation he was introduced to the USAF PJ's (airborne rescue troops trained to be dropped behind enemy lines to extract downed aircrew). These PJ's, who were based in Woodbridge, Suffolk, used Snowdonia for training and became good friends of the Team.
John became attracted to the PJ's life and in the early 1980's he left Wales for the USA to join the USAF and qualified as a PJ. He travelled the world with them over the next 12 years or so. Through the PJ's he was introduced to the big mountains of Alaska.
Leaving the USAF in the mid-1990's he went to work in the Alaskan mountains. Through this John was introduced to the Denali National Park Service and high altitude mountain rescue on Denali (Mount McKinley) and the surrounding ranges.
John would spend 6 months of the year in Alaska, much of it at the Denali high altitude camp at 14,000 feet. During the other half of the year he would return to his home in Capel Curig.
John was never at home for long. He instructed in Mountain Rescue technical rope work, Wilderness First Aid and Search Management, which not only took him around Wales, England, Scotland and Ireland but as far afield as South Africa and Hong Kong.
John leaves two children, his son David (20yrs) and daughter Rhiannon (17yrs). He loved taking them on mountain adventures from a young age.
John was a true professional in his fields, a real stalwart and the man to have with you when the going got tough on the mountains. Tributes to John are being sent from around the world. He will be missed by all those who knew him. It is a great tragedy that the man who did so much to assist those in trouble in the mountains for 36 years should lose his life at such an early age and on the mountains he loved.
---
Michael (Mick) Parsons
Mick died peacefully in hospital in Inverness on 30th April 2009, surrounded by his family, after a period of illness.
Mick became a Full Member in September 1977. At this time he had been an ambulance man serving in the Shrewsbury area before moving to North Wales to eventually set up his own business as a plumbing and electrical contractor. He was highly committed to the team, frequently attending call-outs and greatly assisting in the maintenance and development of Bryn Poeth, where he was often to be seen as part of the Wednesday evening gang. On top of this, he serviced numerous collecting boxes and tirelessly recovered a great deal of money for the team through the Gift Aid scheme.
Nobody who met Mick could fail to forget him. Beneath the mischievous exterior was a heart of gold. A flavour of his character can be gleaned from this tribute by long term team member and friend Raj.
My dear old friend Mick died at Inverness hospital. He had been suffering from lung cancer for a couple of years and had not responded to the treatment. He had known for some weeks what the outcome was to be – he didn't say much about it, beyond "it's a bugger Raj".
He and Dawn had gone for their last holiday together to the Western Isles, where he took bad and was hospitalised in Raigmore Hospital to await the inevitable. I visited him early Tuesday to say goodbye – he was then lucid enough to say "hia mate" before the drugs took over. The following day Sunshine, John Murray and Pete Douglas did the same trip – the final favour.
Mick – stalwart of the team from the 70s – joker, piss-taker extraordinaire – and sometimes a royal pain in the ass – didn't endear him to some – a bit like Marmite I guess – but it was jest – and one just couldn't tell from an inscrutable face if he was joking or not. Team leaders were an obvious target for mischief as I have witnessed on many occasions – he didn't need a "straight man" – he was a self-contained comic and straight man in one.
He took part in many rescues over the years – happy in the contribution he was able to make and comfortable and open about the limit of his capabilities. He had a good head on him, capable of analysing situations and responding correctly – a safe pair of hands.
He was by far the best and most careful driver I've ever known. I travelled many a mile with him – North coast of Scotland – zig-zagging through the Pyrenees to southern Spain – some of the passes we drove in the Landrover were so good that we drove them twice – so we could both have a go. All those miles and never once did I suffer from "passenger brake syndrome".
He was always willing to help anyone to do anything – at any time – with no thought for his own inconvenience, it was always drop tools and do – a bit like being a member of a rescue team.
Proud husband, father and grandfather – summited the Blonk once – loved and missed friend.
Dawn would like to thank everyone for their support.
---