OVMRO weather station
Temperature
11.1 °C
Feels like
6.7 °C
Rainfall rate
0.0mm/hr
Pressure
967.9 mb
Steady
Wind
256 ° WSW 14.0 mph
Last reading
8:50 25/05/22
BBC weather
A call was received from NWP requesting assistance for an ambulance crew attending a cardiac arrest above Dolwyddelan, the casualty was a 15 minute walk up a dirt track. Local team members attended directly whilst further members attended base to pick up off-road vehicles. Before TM's had deployed from base the Coastguard Helicopter R936 was tasked and able to lift the casualty directly to hospital.
Ogwen Valley Mountain Rescue Organisation
Ogwen Valley Mountain Rescue Organisation (OVMRO), or Sefydliad Achub Mynydd Dyffryn Ogwen as we are known in the native Welsh language, is a voluntary mountain rescue team responding to incidents in the mountains and valleys surrounding the Ogwen Valley, Glyderau, and Carneddau mountain ranges and surrounding area in northern Snowdonia. We are on-call 24 hours a day, throughout the year.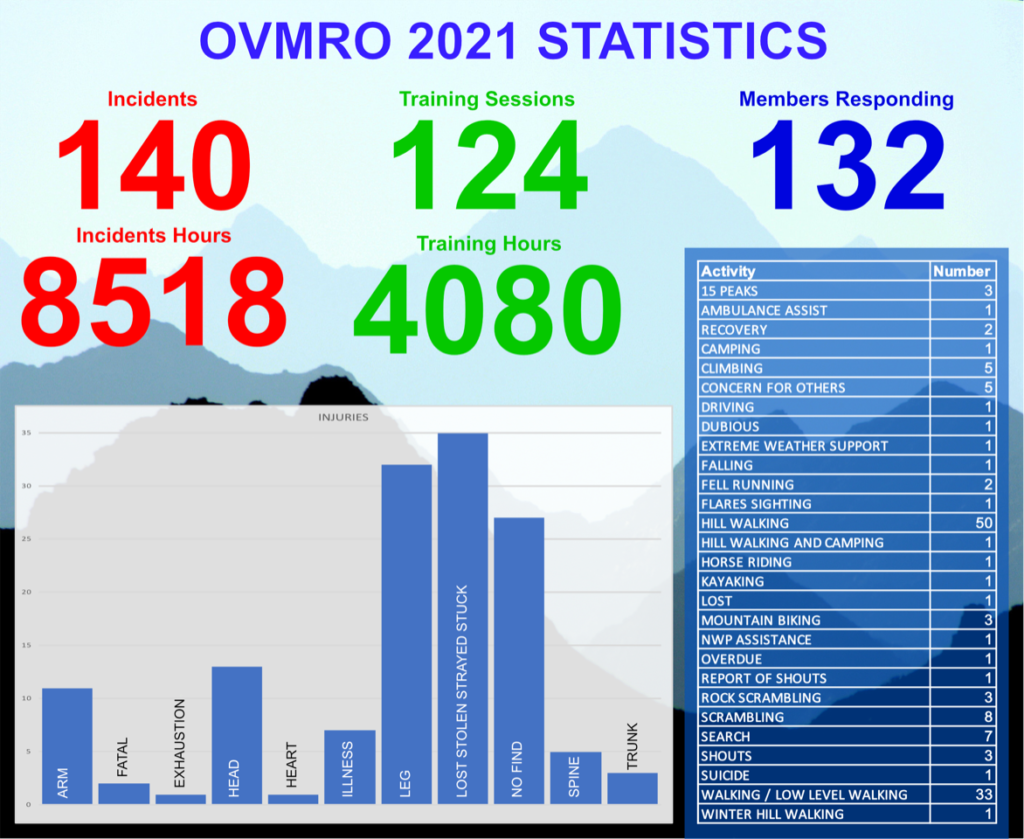 Our team is made up entirely of volunteers who have a wide variety of day jobs. Team members are all mountaineers with vast local knowledge and first aid training. Many have expertise in casualty care, advanced first aid, emergency driving, and water rescue.
We are all proud of the voluntary tradition of the mountain search and rescue service. We are a registered charity and rely on donations to run our life-saving public service. There is much work to be done in raising funds to support the work we do. Annual running costs are in the region of £115,000.
If you wish to know more or would like to sponsor us, visit our donations page.
Shop