OVMRO weather station
Temperature
11.5 °C
Feels like
8.6 °C
Rainfall rate
0.0mm/hr
Pressure
982.0 mb
Rising Rapidly
Wind
265 ° W 1.0 mph
Last reading
11:30 06/07/20
BBC weather
Tuesday 30 June 2020 - Llyn Anafon
The team were put on stand by by NWP for a missing mountain biker who had not been seen by his friends for over 30 minutes. He turned up safe and well before team deployment.
Mountain Rescue England and Wales response to Coronavirus, COVID-19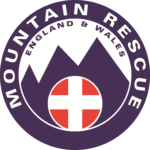 Mountain Rescue England and Wales (MREW) is following the national health protection advice and applying it to its situation – just like everyone else.
MREW's priority is resilience, making sure that as many of its trained volunteers are as available as possible for call outs. This means reducing face-to-face meetings (and using online equivalents) and postponing all but essential training so that we reduce the chances of spread among our volunteers.
We're also aware that a lot of MR volunteers have day jobs that will be important in the coming weeks and months – paramedics, NHS staff etc – so we need to be enabling them to stay well and focus on that work.
The public can play a role in helping us to provide an effective service: If people require assistance but suspect they may have COVID-19 or have been in contact with someone who has it then MR asks them, please, to tell the Police this information as soon as they can when calling 999 for help. That way, teams can be prepared.
---
Ogwen Valley Mountain Rescue CIO
Ogwen Valley Mountain Rescue CIO (OVMRO), or Sefydliad Achub Mynydd Dyffryn Ogwen as we are known in the native Welsh language, is a voluntary mountain rescue team responding to incidents in the mountains and valleys surrounding the Ogwen Valley, Glyderau and Carneddau mountain ranges and surrounding area in northern Snowdonia. We are on-call 24 hours a day, throughout the year.
Our team is made up entirely of volunteers who have a wide variety of day jobs. Team members are all mountaineers with vast local knowledge and first aid training. Many have expertise in casualty care, advanced first aid, emergency driving and water rescue.
We are all proud of the voluntary tradition of the mountain search and rescue service. We are a registered charity and rely on donations to run our life-saving public service.
There is much work to be done in raising funds to support the work we do. Annual running costs are in the region of £100,000.
If you wish to know more, or would like to sponsor us, visit our donations page.
Stay safe in the mountains. For more information visit the AdventureSmart UK website.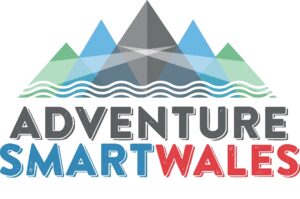 Shop