OVMRO weather station
The OVMRO weather station has not reported any readings recently. This could be due to power or signal issues at our base.
BBC weather
Tuesday 17 September 2019 - Cwm Llugwy
A member of the public reported a stray dog, possibly a working farm dog, by itself in the Cwm Llugwy area and was concerned for its welfare. Two team members drove up the reservoir, located the dog but it immediately ran away up the hillside onto Pen yr Helgi Ddu. It did not appear injured or unwell, so NWP and local farmers were updated on its location and the team took no further action.
Ogwen Valley Mountain Rescue CIO
Ogwen Valley Mountain Rescue CIO (OVMRO), or Sefydliad Achub Mynydd Dyffryn Ogwen as we are known in the native Welsh language, is a voluntary mountain rescue team responding to incidents in the mountains and valleys surrounding the Ogwen Valley, Glyderau and Carneddau mountain ranges and surrounding area in northern Snowdonia. We are on-call 24 hours a day, throughout the year.
Our team is made up entirely of volunteers who have a wide variety of day jobs. Team members are all mountaineers with vast local knowledge and first aid training. Many have expertise in casualty care, advanced first aid, emergency driving and water rescue.
We are all proud of the voluntary tradition of the mountain search and rescue service. We are a registered charity and rely on donations to run our life-saving public service.
There is much work to be done in raising funds to support the work we do. Annual running costs are in the region of £100,000.
If you wish to know more, or would like to sponsor us, visit our donations page.
The event is scheduled for Saturday August 10th with registration open from 6pm on Friday 9th at Oggie base (Bryn Poeth). There are several categories for participating from lone walkers to team runners and relays. For more information and for bookings please follow this link
Stay safe in the mountains. For more information visit the AdventureSmarkUK website.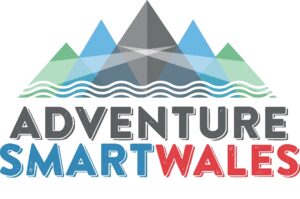 Shop